Sign Up Today for a FREE Newsletter!
My informative newsletter includes workshops and classes offered for the month. You'll also get descriptions of different crystals, essential oils, new energies and transformational thoughts!
Get a FREE Newsletter!
My informative newsletter includes workshops and classes offered for the month. You'll also get descriptions of different crystals, essential oils, new energies and transformational thoughts!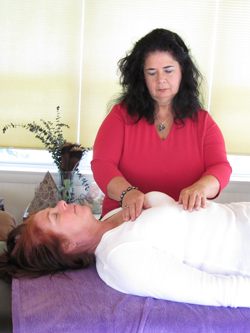 As a clear channel for the Divinity, Gayle Franceschetti guides one in healing through a balance of intuitive counseling and an eclectic mix of healing approaches to balance and align the body, mind and spirit.
Energy healing using vibrations from many levels and sources releases and clears blockages in your energy field, repairs distorted patterns and balances you entire auric field so that you can experience health and healing on all levels — mental, spiritual, emotional and physical.
Gayle offers a number of healing and counseling options. All private healing and counseling sessions are available in person in Wallingford, CT or via phone.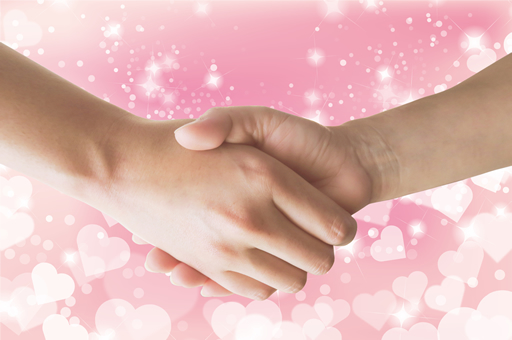 Intuitive Counseling
Intuitive counseling sessions are for helping the client work on specific personal concerns so that a "breakthrough" is possible just as it would be in traditional counseling and will help bring the client to a greater level of insight, inner peace, and sense of direction.
Read More
I am committed to guiding you to achieve full empowerment and to live as your authentic self in a place of Heaven on Earth. I have assisted many others in the process of illuminating and unlocking limiting beliefs and conditioning, both their past and present. This process allows one to create one's life from Love rather than from fear. It is a very efficient and powerful process.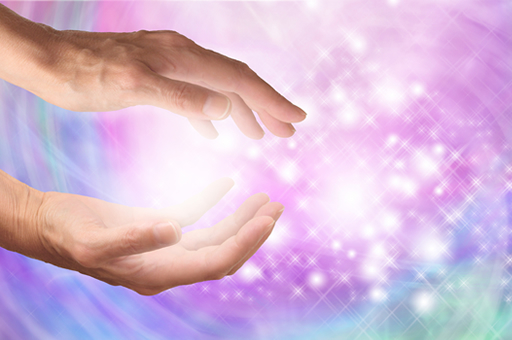 Intuitive Transformational Life Coaching
Are You Unsure Of Where You Want Your Life To Go And How To Get There?
Do You Feel Like You Are Living Your Life in Harmony and Balance?
Are You Building The Life Of Your Dreams?
Do You Feel Like Something Is Missing In Your Life But You Do Not Know What It Is?
Read More
As we live in these times of rapid transformation, sometimes we find ourselves seeking or having a desire to move toward something deeper or more purposeful. You may find yourself thinking or feeling that something must change in your life, be it in your career, relationship or yourself (it could be something relatively small or big). This sort of deep knowing that change is coming can be the impetus to move towards transforming.
Transformational Life Coaching is a relationship that immerses you into a powerful spiritual process of awakening. I will respectfully guide you beyond the limitations of 'self' into a deep communion with Spirit, (your Authentic Self). This is an intensive commitment based program, requiring a minimum of two sessions per month for the duration of at least six months. In addition, this program includes an 'open door' policy which allows you to check in with me via phone or email twice in between sessions.
My sessions are individually designed for you to find the answers that always come from within. I hold a space for you to realize your limitless potential and possibilities while you are in the process of letting go of old patterns and limiting beliefs. You will learn more proficient tools and techniques for that work for you in your life to manifestation of your hearts' desire.
A degree in counseling, my intuitive abilities along with many years of education in psychology, metaphysical work, professional intuitive reading and alternative energy healing modalities, gives me a wealth of insight to guide you through life's difficult experiences to find relief and transformation.
Probably one of the greatest benefits of my individual coaching is that you get the experience of interacting in a relationship where you are not judged. It provides the safe environment needed to challenge your fears, inner demons, and self-importance. A side benefit of unconditional acceptance is that it exposes and challenges all of your self-judgments. When you spend time interacting with somebody that doesn't judge you, no matter what, it becomes easier to question and not believe your own judgments.
By firmly committing to change, your everyday happiness and well being will improve enormously. You will start feeling empowered, energized and motivated. Your enthusiasm increases and your confidence will grow. Your stress levels fall and you feel calmer and more in control – you will recognize what your intuition has been trying to tell you.
Connect with Gayle today for Intuitive Transformational Life Coaching!
"I am so grateful to have Gayle as my mentor! Through life coaching and guiding my on multiple trips to Teo, she has helped me to remove so many blocks I had placed on myself. With her guidance, I am able to open up my heart more each day and become my best self. She has helped me to see the areas in my life where I was not honoring my true desires, and has helped me to find the courage necessary to make the changes I needed to be true to myself. I am truly a kinder, happier, more loving person due to the guidance I have received from her."
KC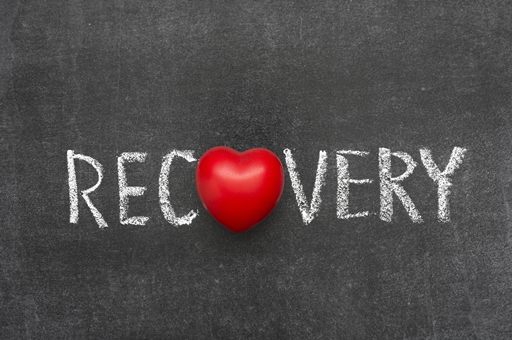 Pre/Post Procedural Recovery Package using Energy Healing
Expert Energy Healing procedures can make a tremendous difference in how quickly and completely surgical patients recover from the physical wounds and emotional stress that occurs when undergoing any procedure, whether considered minor surgery or major surgery.
Read More
Although your doctor may not be informed or familiar with the benefits, Energy Healing has been scientifically shown to be effective. Best known for rebalancing the human body and mind via the energy field, most hospitals now employ Reiki Energy Healers to assist patients with a variety of ailments. Unfortunately, it is now so in-demand that many patients never receive their requested visits!
Gayle Franceschetti, a Reiki Master, uses and teaches a variety of energy healing vibrations from many levels and sources to address each individuals needs. She has enjoyed great success working with patients, using combinations of Reiki, Reconnection Healing and various other intuitive healing modalities.
Gayle's unique Recovery program is designed to restore health on all levels— physical, mental, emotional and spiritual. The strategic combination of pre-op and post-op visits, plus distance healing while the surgical procedure takes place, is known to:
Reduce length of recovery period dramatically
Reduce pain and discomfort during recovery period
Support detoxification from anesthesia and other meds
Release the energetic imprints of trauma that result from surgery
Clear blockages and restore the flow of energy in your system
Repair disordered energy patterns from surgery as well as prior traumatic events
Balance your entire energy field to feel "better than ever" after recovery
The Recovery Package typically consists of:
One Pre-op appointment (either locally or from a distance)
Distance Healing for [time period] during surgery
One session during hospital visit (if local or from a distance)
Two Post-op appointments (locally or from a distance)
Private healing and counseling sessions are available anywhere in the world, by phone, or in person in Wallingford, CT.
Connect with Gayle today and let your healing process begin!
"I wholeheartedly recommend for Gayle healing support as part of a surgical procedure or trauma recovery. Gayle was instrumental in helping my body recover from major transplant surgery. Her work was targeted and precise, helping my body move more quickly and easily through stages of healing. She was immediately able to see what was required, even aligning her efforts with my traditional medical services team.
My physicians even remarked that Gayle's presence seemed to move me forward in an indescribable way! The combination of the traditional and energetic healing aspects was crucial to my complete and full recovery. Words cannot describe how much Gayle's work made a difference in my recovery. Thank you Gayle!"
Laura Pirie
AIA Principal Pirie Associates Architects, LLC, Yale professor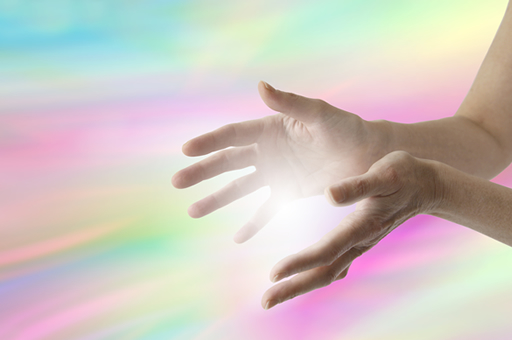 Reconnective Healing ®
Reconnective Healing ® uses new fifth-dimensional frequencies to provide an experience that differs from anything you've ever encountered. Reconnective Healing ® brings all aspects of health back to balance. Every health challenge is a combination of the physical, mental, spiritual, emotional and perhaps some other unnamed classifications. Reconnective Healing ® uses new fifth-dimensional frequencies to provide an experience that differs from anything you've ever encountered.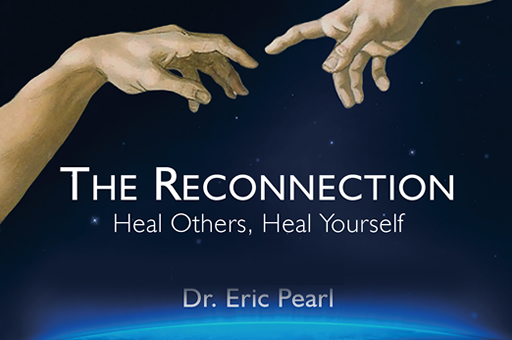 The Reconnection ®
The Reconnection ® considers that meridian lines on our bodies were originally connected to the grid lines that encircle the planet and cross at acknowledged power places such as Machu Pichu and Sedona, Arizona. These grid lines were designed to continue out and connect us to a vastly larger grid, tying us into the entire universe. The Reconnection ® brings in "new" axitonial lines that connect us to a timeless network of intelligence: A parallel-dimensional system that draws the basic energy for the renewal functions of the human body.
Cost: $333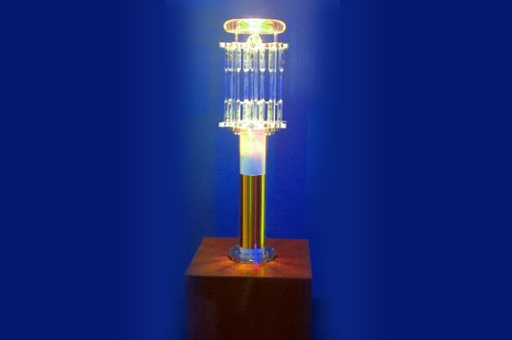 Vibe Machine
The Bio-Photonic Light produced by the VIBE Machine increases your inner-conductivity to your DNA, giving it what it needs to balance itself. This machine is a technological breakthrough that enhances the human body by helping it reach its optimum Vibrational energy level.
Read More
The VIBE Machine, in simple terms, is an array of tubes filled with various special gases, hooked to a Tesla coil. Together, they generate an electromagnetic field that bathes an individual in beneficial frequencies, vibrations and magnetic resonances.
Increase Your Cellular Frequency to Its Normal Healthy State!
This device increases the cellular frequency amplitude back to its "original" healthy state. There are four general ways imbalance in the body is created. They include toxic substances we eat, pollutants we breathe, exposures to negative energetic environments, and how they affect how we process information in our thinking and feeling. Our body has a higher frequency or vibration when it is healthy and a lower vibration when sick. The device has many long term positive effects on the body, as it automatically eliminates the "unwanted vibrations" inside your body.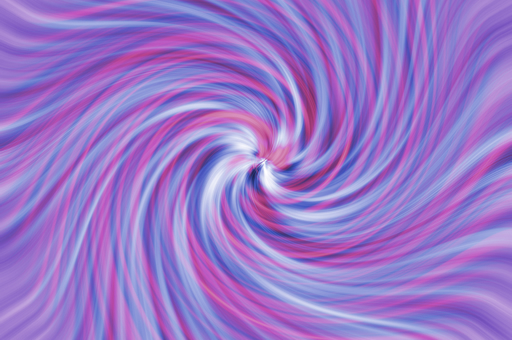 Hypnosis
Hypnotherapy is a quick and effective way to break old habits and acquire better ones. Hypnosis is an altered state of awareness which helps you achieve goals or solve problems that have been difficult to do on your own through deep relaxation and positive suggestive therapy.
Read More
Hypnosis is used to:
quit smoking
lose weight
eliminate fears and phobias
heal relationships
change attitudes
and more…
This is easily done by crossing through the layers of your conscious mind and allowing for the reprogramming and exploration of the subconscious mind.