Sign Up Today for a FREE Newsletter!
My informative newsletter includes workshops and classes offered for the month. You'll also get descriptions of different crystals, essential oils, new energies and transformational thoughts!
Get a FREE Newsletter!
My informative newsletter includes workshops and classes offered for the month. You'll also get descriptions of different crystals, essential oils, new energies and transformational thoughts!
Testimonials
See what people are saying about working with Gayle. Below are just some of the testimonials clients have offered. Select a tab to see the comments on her different services.
"I have known Gayle Franceschetti for more than eleven years. Over that time I have seen Gayle in many situations and in many different contexts. I have come to understand her abilities as a spiritual teacher, as an intuitive, and as someone who has accepted a mission to bring more light onto this earth.
Gayle functions with a deep connection to an inner world of light and vibration and it is from this place that she shares her wisdom with those who seek solace. She can be relied upon to provide insight and inspiration whether as a member of a group of firmly, powerful, Toltecs or leading a power journey.
As her co-facilitator on many power journeys (Teo, Peru, Egypt…), I have seen firsthand how Gayle uses her inner sight to bring clarity to minds that are in a state of confusion. She is always gentle and loving, always asking permission before she will reveal what she sees.
As a healer, Gayle uses these same abilities, leading the people she works with to their own understanding of that which no longer serves them and providing light on their journey to wholeness. She undertakes this work as a service, never from a position of 'doer' but more from a position of an instrument of the energy that we all share as the very source of our being.
Gayle began to hear and see Spirit from a very early age and she has honed this gift throughout her life. As this interaction with her 'essence' has become the 'normal' in her life, Gayle has come to understand that her purpose on this earth is to share that which she sees and feels with all whom Spirit might bring to her. Again, she takes this action not from a place of self-importance but from a place of duty and service.
Gayle Franceschetti is genuine, loving and engrossed in Spirit. I am so happy to know her and to count her as a friend."
Barry S. New York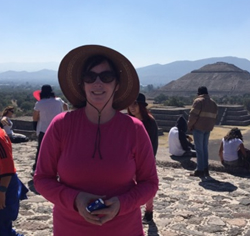 "Gayle is an amazing life coach. She is a gifted healer who helped me move forward in a gentle, compassionate, and loving manner. Gayle has guided me to my innermost truths while creating a safe, nurturing environment. With honor and respect for each individual's unique journey Gayle offers her insight and wisdom with love and grace.
I was transformed during this powerful life coaching journey with Gayle. I let go of limiting beliefs and was awakened to a new way of being and discovery of my authentic self. Her intuitive abilities allowed her to know and showed me how to take the next steps in the process that I needed to move forward. Her positive encouragement and insight allowed me to empower myself with a knowing that everything I need comes from within. I am grateful for this life changing experience."
MJ
"I am so grateful to have Gayle as my mentor! Through life coaching and guiding my on multiple trips to Teo, she has helped me to remove so many blocks I had placed on myself. With her guidance, I am able to open up my heart more each day and become my best self. She has helped me to see the areas in my life where I was not honoring my true desires, and has helped me to find the courage necessary to make the changes I needed to be true to myself. I am truly a kinder, happier, more loving person due to the guidance I have received from her."
KC
"I wholeheartedly recommend for Gayle healing support as part of a surgical procedure or trauma recovery. Gayle was instrumental in helping my body recover from major transplant surgery. Her work was targeted and precise, helping my body move more quickly and easily through stages of healing. She was immediately able to see what was required, even aligning her efforts with my traditional medical services team.
My physicians even remarked that Gayle's presence seemed to move me forward in an indescribable way! The combination of the traditional and energetic healing aspects was crucial to my complete and full recovery. Words cannot describe how much Gayle's work made a difference in my recovery. Thank you Gayle!"
Laura Pirie
AIA Principal Pirie Associates Architects, LLC, Yale professor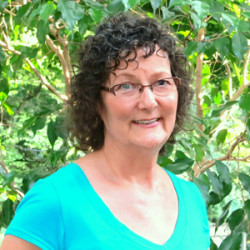 "In my work with Gayle, the most profound changes in my life occurred after my two power journeys to Teo, and POWERFUL they were. My time there helped me identify the beliefs that were truly limiting my life and helped me to strip them away, layer by layer.
The result improved all of the relationships in my life as I approached them with more openness and love. She has helped me to enhance and trust my inner guidance and deepen my meditation experiences as well as taught me new energy healing techniques that I use in my work. Thank you Gayle for the powerful gifts you share with the world."
Susan Toms RN, MS
MA in Integrative Health & Healing
Certified Integrative Health Coach
"Gayle Franceschetti is a talented seer with a gentle but urging style that allows her clients not only to feel the energies around them but also to grow from the experience. Through her insight and wisdom, she has the ability to see the needs of others and presents the tools and techniques to help them modify their lives.
Against the background of a trek to the ruins of Teotihuacan, and grounding her teachings in the traditions of the Toltec, Gayle has helped her students literally transform their lives in a few short days. The Toltecs teach that we are all dreaming – consciously or not. Gayle's gift is her capacity to help others to change the dream to the one that we want."
James S. ND. Connecticut
"This my third trip with Gayle to Teo. Each time I have returned a new person. The combination of Gayle's excellent tutelage and the energies of Teo provides an ideal environment in which to experience phenomenal spiritual growth. Each trip has been a unique experience because I have released different behavior patterns. Gayle is gifted at helping the "spiritual warrior" get to the root of what is ready to be released. She helps to process what is experienced with the powerful energies that are there. My life has changed in so many ways. Thank you, Gayle!"
Lynne Grobsky
"I truly had no idea what I signed on for when I decided to go to TEO with you. I realize I was most certainly acting from the heart though my head had difficulty jumping on board even up to the last minute. I'm really grateful I came. You are a warm, loving person and teacher. I am going home with an open heart and a much greater acceptance for who I am. Thank you for providing me the opportunity to go places I needed to go and helping me to forgive, love and accept."
With love and gratitude,
Sue Doyle N.D.
"My 'journey to self' was the best present I ever gave myself. Not your typical Mexico vacation but one filled with magic, and insight. The energies of Teo were beyond what I ever could have imagined. My inner power felt like it tripled here. Our fearless leader, Gayle, encouraged us to do the work so that we could all become spiritual warriors. The 'work' was not easy. It was hard, it was messy. It was exactly what I needed. I will carry these energies with me and remember who I really am now: a Spiritual Warrior.
The Dreaming House was exactly that: a dream! Alberto and his family and staff were absolutely marvelous. I could've stayed here for an eternity! I cannot wait to come back to this magical place."
Taylor Crofton
"Teo is an area of Mexico that has been preserved for the fortunate ones able to have the opportunity to experience it's unbelievable powers. I was one of those fortunate ones. As soon as I entered I felt this intense memory of myself as pure essence and, what once was. What resulted was shedding a layer of my "old self" and what emerged was a connection to my original true self."
Barbara P.
"I am so glad I came on this trip! This experience will have a major and lasting impact on my life! You are an awesome teacher and trip leader, and you are very unique in your combination of leadership guidance and deep spiritual gifts. I appreciate you so much."
Kathy Murphy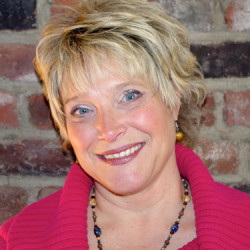 "Teo's obvious natural attributes aside and they are considerable: beautiful weather, striking ancient historical structures and warm welcoming peoples, this journey is difficult at best to put into words. It is a journey of the heart, and one must be willing to do the work. If one is willing, and will allow the magical energies of the Teotihuacan Pyramids to assist, the soulful changes that occur are profound and permanent.
Under the experienced and loving guidance of Gayle Franceschetti, one can simply let go and lay your resistance down; finally giving up fears and beliefs that stand in the way of personal progress. With Gayle in the lead, it is easy to give up control and trust the process, knowing you are safely open to expansion and free from worry of any kind. This will be my first of many returning trips to Teo."
Lisa Crofton
"Thank you for leading the wonderful trip to Teotihuacan, Mexico this past February. The travel arrangements worked out perfectly getting there and back and the shuttle bus between the House of Dreams where we stayed and Teo was great. I had diet restrictions and the staff at the House of Dreams went above and beyond making the meals healthy and delicious. The whole staff at the House of Dreams and especially Alberto delivered wonderful service and I would not hesitate to recommend this as the place to stay when going to Teo. Your guided tours gave us a better understanding of the Toltec ways and the guided meditations were surreal and enlightening. You were able to get us into some exhibits that had limited access for most visitors and this provided us with a deeper appreciation of what Teo is all about. Keeping a daily diary has helped me to replay what I experienced and the personal growth was beyond my expectations. Everyone on the trip was wonderful and we bonded closely as we are all on a journey to know ourselves better.
I was somewhat concerned about my physical limitations since I had minor surgery the week before but you made sure the pace and effort were manageable. This trip was one of the most inspiring and enlightening trips I have taken (and may go again). If you have anyone that is thinking of taking this trip and would like to speak to someone that has gone, don't hesitate to refer them to me. Thanks again for the grand experience."
GC